Fondazione Edoardo Garrone's support to non-profit organisations stems from the conviction that education and training are crucial to give momentum to a sector that, over the last few years, has shown a great potential for growth and innovation. 
The Foundation does not provide funds to the various associations, but offers them tools and knowledge, allowing them, over time, to organise themselves, grow independently, and increasingly involve their stakeholders
THE PRESENT – Fundraising.it
Aiming to maximise the availability and accessibility of educational and training content and resources, in 2020 Fondazione Edoardo Garrone started contributing to building a new "home" for Italian fundraisers.
Fundraising.it, the fundraising portal created in 1999 by the initiative of Valerio Melandri, has now been renewed and revamped. With its guides to fundraising, free trials, and tools allowing to immediately and effectively start raising funds, the portal is meant to be a large library, but, above all, a reference website for an entire community, that of fundraisers, which keeps growing and looking for innovative tools and solutions.
Find out more! Fundraising.it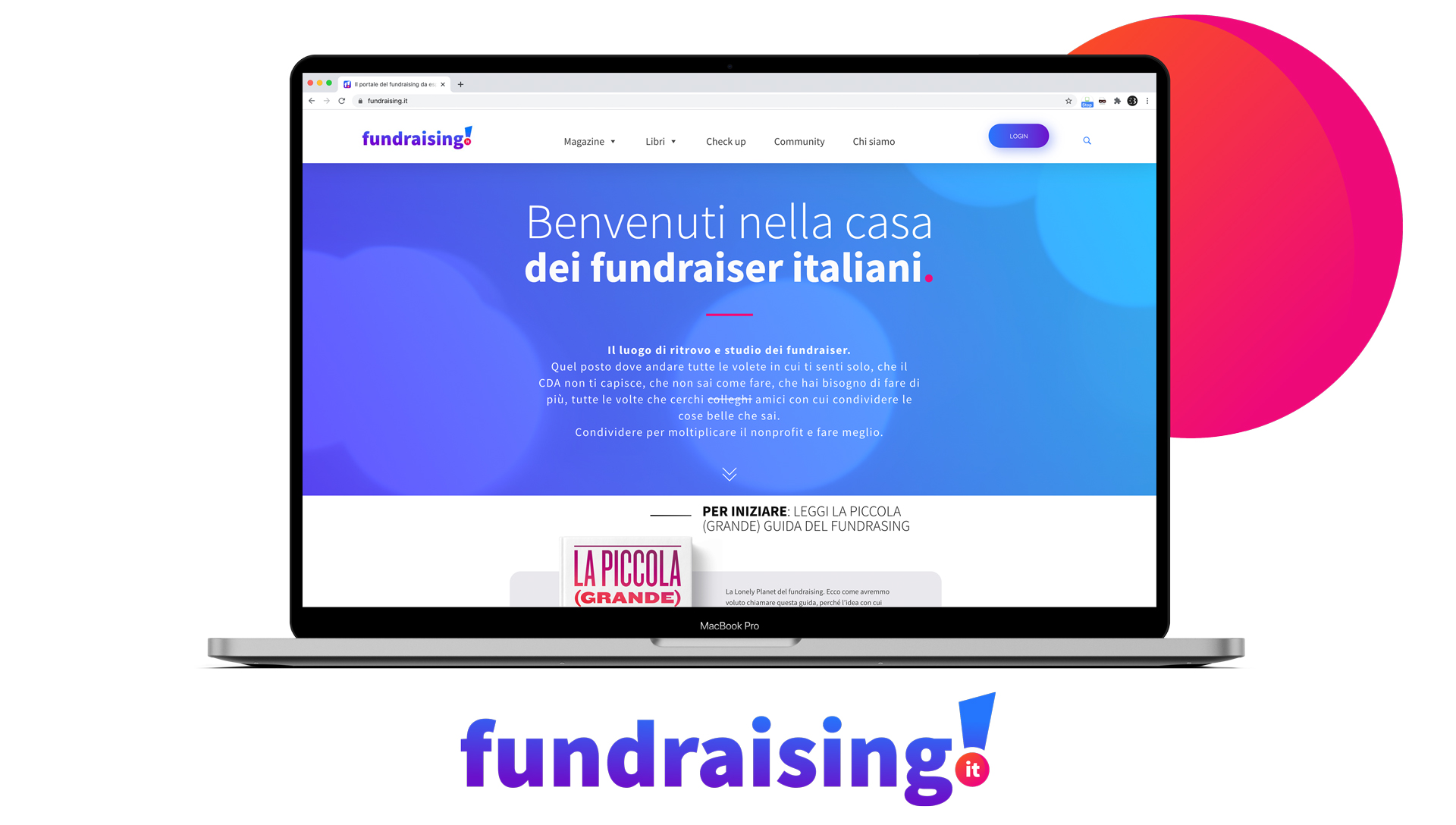 Profession: fundraiser. Why should one learn?
Fundraising is an important drive for change. Indeed, fundraising contributes to an association's economic sustainability, it increases the involvement of both donors and volunteers, it promotes and strengthens relations, and boosts development opportunities. To achieve tangible objectives, however, time and resources need to be devoted to fundraising, an activity that should be supervised professionally and rely on appropriate knowledge and expertise. This is why it is vital to be given the opportunity to regularly take part in high-quality, up-to-date training initiatives.